Tyler Perry is a world renowned film director, producer, writer, and actor who has his own film production, Tyler Perry Studios, and has produced his own movies and to shows throughout his career. Perry has always given credit to God for giving him the ability to create content that is relatable to the average individual living in America. Even though there have been many speculations and negative references made about his movies and to shows, Mr. Perry still pushes forward and allows God to keep moving in his life by having a platform that encourages people to laugh and to learn how to live in the moment and not be judgmental towards themselves and others.
I have always been a big fan of Tyler Perry since A Diary of a Mad Black Woman and was thrilled when I discovered that he had written a book called Higher is Waiting, is about his spiritual journey, his struggles through life, and the people who have shaped him to become the mogul he is today. Higher is Waiting is a beautiful piece of work because it is authentic and genuine because it tells the story of a young African American boy from the city of New Orleans who had a goal of wanting to take care of his mother and prove to his abusive father that he could make it out of the ghetto and become successful.
Perry is known for showcasing his comedic expressions through his work and many of his characters that he has created in his films and tv shows are based on people he knew in real life. If you observe closely at many of the character's actions in his content it shows how people can laugh and smile through experiencing emotional, physical, and verbal turmoil in their life and lying to themselves and others that they are good, but living a hell-driven lifestyle that it is causing them to feel insecure and unworthy of receiving love from God and loved-ones.
This book is not like any faith-based or motivational book or the market because Mr. Perry is giving the audience glimpses of various life experiences he faced as a child up until now as a middle age man. Trials and tribulations were constant in Mr. Perry's life, but he remained faithful to God and his purpose and allowed important figures in his life such as his mother, Aunt Mae, and Mr. Butler to keep him humble. I am not going to give too much away about the book it really is good and everyone needs to go out and buy it to find out why I am raveling about it so much. I just love reading books about people who have faced adversity and kept their goals thriving by using their imperfections as well as their passion for life to be the driving force to fuel them to be successful in life.
At times it can be so hard to forget that many people who have become famous and successful have experience life struggles as many of us have. We put celebrities on the pedestal assuming that they do not know what it is like to be homeless, struggling to pay bills, being in toxic relationships, and etc. Tyler Perry is not like any celebrity I can think of because he started literally from the bottom and built his career into an empire. He come from poverty, lived in a car during a season in his life while he was trying to build his career as a stage play director, and suffered from emotional, verbal, and physical abuse from the hands of his father.
If this not the story of success I do not know what is because his life story is an example of God's grace and how bad things can happen to good people, but good people have to realize when enough is enough and show the devil that he is not going to take their integrity, compassion for others, or having a relationship with the creator of the Universe away from them anymore.
Tyler Perry may not always get the credit that he deserves, however he continues to remain humble and spiritually connected to God, which allows him to show humility to individuals who may criticize him severely without even knowing him on a personal level. I could not put Higher is Waiting book down until I was finished with it because it was very intriguing and hit home for me because this man was sharing so much wisdom that it felt like God had led me to read this book because I needed reassurance that everything going on in my life is going to be okay and the season I am currently in will not last and that God has something so much greater for me in the near future.
The fact that Mr. Perry was able to share his story in a way that reflects his spirituality shows how he has matured as a believer in God as well as a man who did not fully grasp the ideology of what his purpose here on this Earth was as a young boy, but knew he was destined for greatness because everything that was occurring in his life made him stronger and taught him be more loving and forgiving to people who have hurt him in his past and present.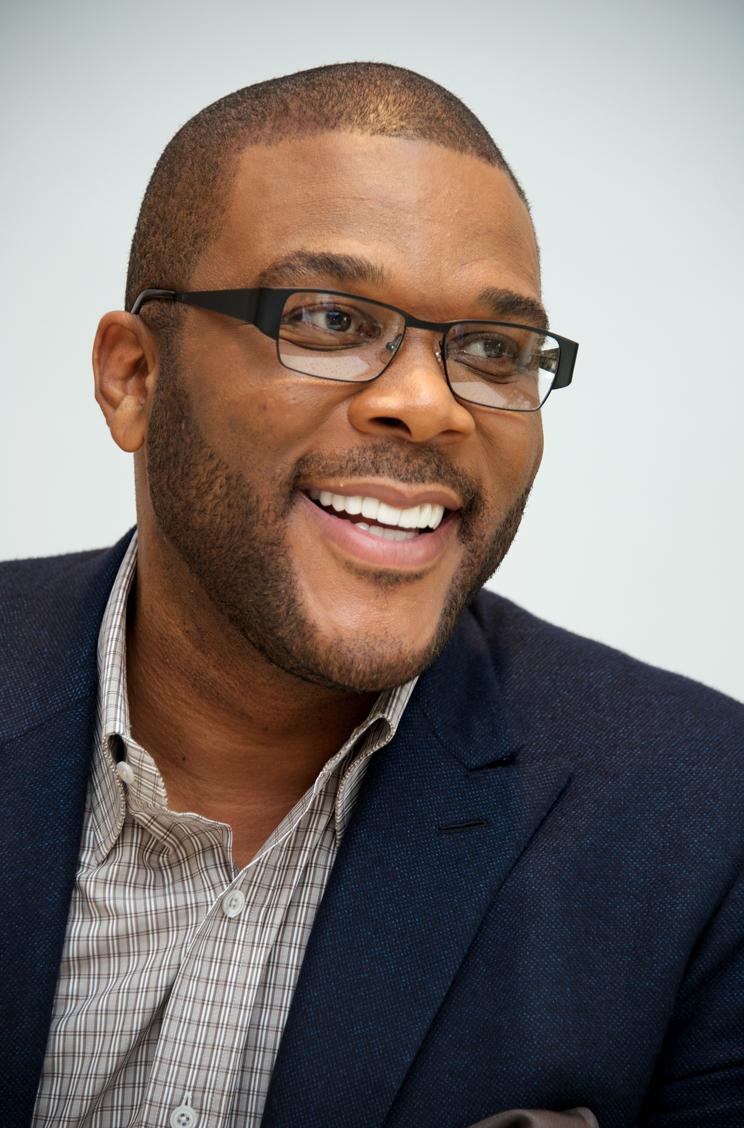 Some people are afraid to reveal their skeletons and to discuss the gritty and the grimy things that has happened in their life, but they may be missing out on the opportunity to share their testimony to people who are struggling to let go of the darkness blocking the light trying to come into their lives. Higher is Waiting has forever changed me and it will be one of the sources I refer back to when I am having a bad day or just need a little confidence booster to help me understand that I am not walking through life alone and that God has my hand in his guiding me through every step and obstacle I face.
This book is available on Amazon, Books a Million, local libraries, and anywhere were books are sold. Please go out on get this book and spread the word of it because it literally is changing lives. Also, if you haven't checked out any of Tyler Perry's movies or TV shows you are definitely missing out on a real treat.